Are you on the lookout for the perfect destination wedding spot for your dream wedding? We've got you covered!
When it comes to exchanging vows in a truly magical setting, the United States has a diverse range of destination wedding spots. From mesmerizing beaches to majestic mountains to historic cities and cultural havens, different states consist of different destinations for every couple's unique vision and dream.
In this article, The Los Angeles Videographers will dive into the top 10 mesmerizing destinations that guarantee an unforgettable wedding experience. Begin your romantic adventure in one of these enchanting destinations. It will inspire you as you embark on a remarkable journey by hosting an extraordinary wedding that surpasses all expectations.
Here are the Top 10 Enchanting Destination Wedding Spots for your beautiful dream wedding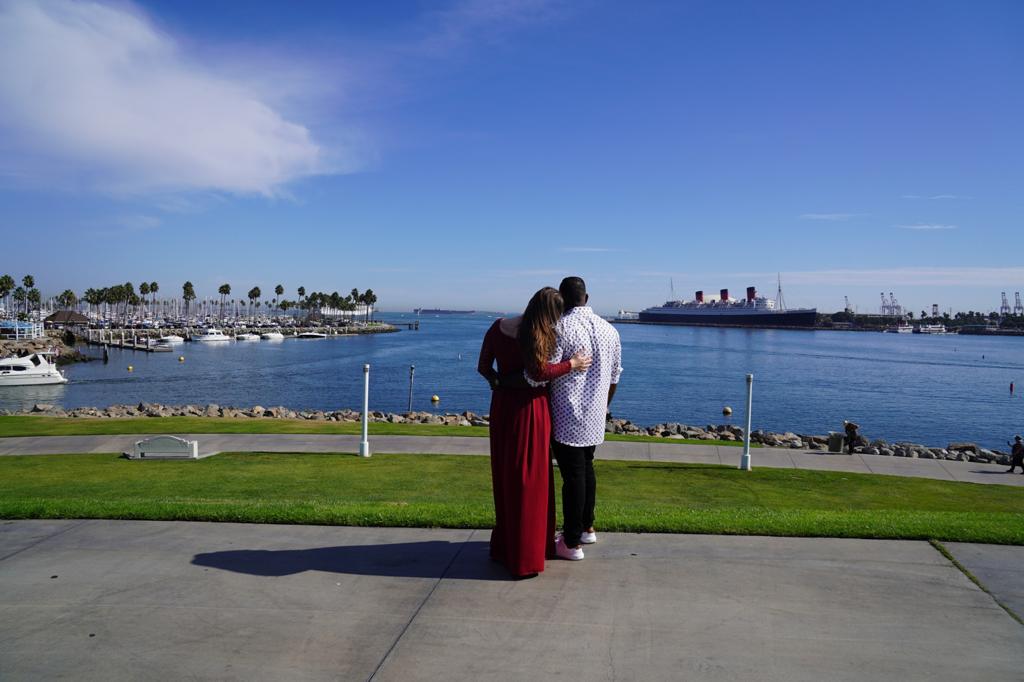 #1 Maui, Hawaii
Maui, sometimes known as the "Valley Isle," is a beautiful destination wedding spot for a tropical wedding. Couples can exchange vows against the backdrop of turquoise oceans, magnificent beaches, lush landscapes, and breathtaking sunsets.  From intimate beachside ceremonies to extravagant resort weddings, Maui has everything to suit your outdoor wedding.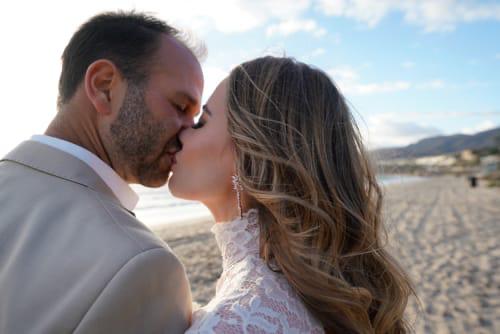 #2 Charleston, South Carolina
For couples seeking Southern charm and historic elegance, Charleston is your perfect destination wedding spot. With its picturesque cobblestone streets, grand antebellum mansions, and blooming gardens, this city provides an enchanting ambiance for a romantic destination wedding. From waterfront venues to charming plantations, Charleston offers a variety of options to create an unforgettable wedding experience.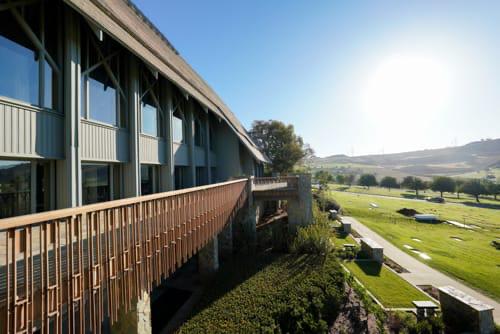 #3 Sedona, Arizona
This destination wedding spot is often referred to as a "healing" destination. Couples who are spiritually inclined, seeking a sense of peace and connection to mother nature may choose Sedona to infuse their wedding ceremony with a profound spiritual experience. Situated amidst the red rocks of Arizona, Sedona casts a spell on couples with its natural beauty and aura. The dramatic landscapes, including towering canyons and mystical vortexes, provide a captivating backdrop. Whether it's an intimate ceremony in a serene desert setting or a lavish affair in a luxury resort, Sedona is a destination that promises to leave a lasting impression on you and all your guests.
#4 Napa Valley, California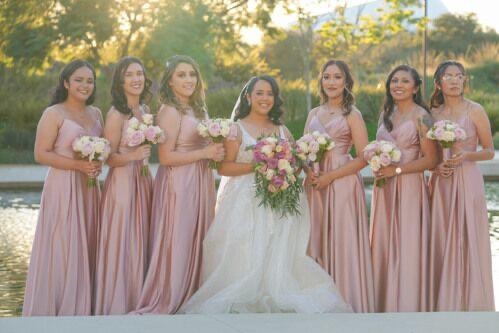 Renowned for its vineyards and world-class wineries, Napa Valley is a wine lover's paradise and an exquisite setting for a destination wedding. The rolling hills dotted with grapevines, charming chateaus, and lush gardens create a romantic atmosphere for couples to exchange their vows. With renowned cuisine and exceptional wines, Napa Valley can offer an unforgettable experience.
#5 New York City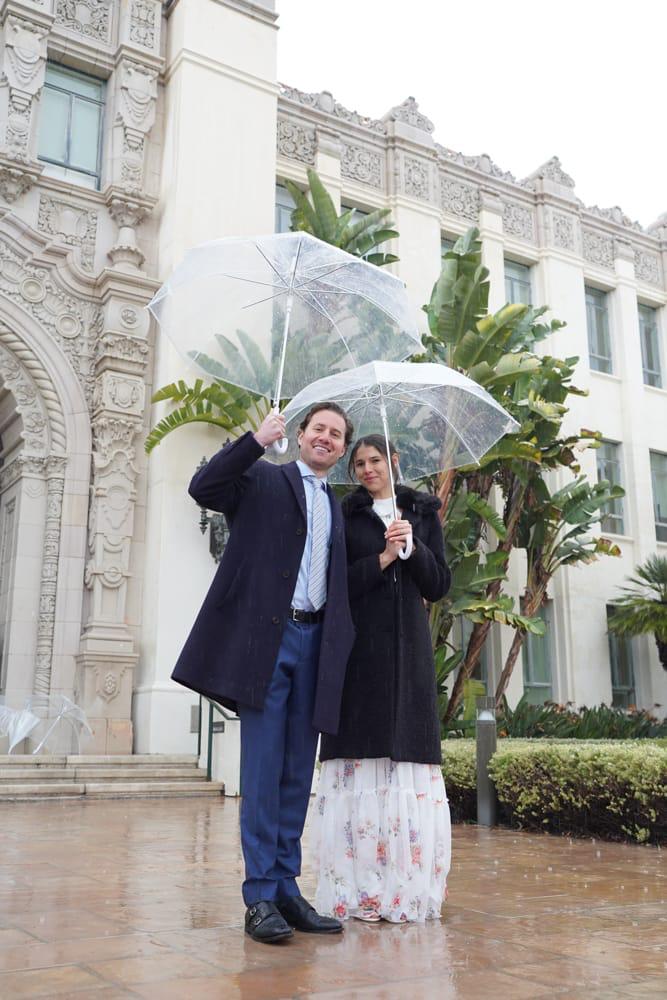 If you are seeking the hustle and bustle of a vibrant city, New York City is the perfect choice for your destination wedding. From iconic landmarks like Central Park and the Brooklyn Bridge to luxurious rooftop venues with breathtaking skyline views, the Big Apple offers endless possibilities for a glamorous and cosmopolitan wedding celebration!
#6 Aspen, Colorado
If you dream of a winter wonderland wedding, Aspen is a picturesque destination that promises to fulfill your dream. Surrounded by snow-capped mountains, Aspen offers a romantic atmosphere with its charming ski resorts, cozy fireplaces, and twinkling lights. Whether it's an intimate lodge wedding or a grand mountaintop affair, Aspen provides a magical setting for a memorable celebration.
#7 Savannah, Georgia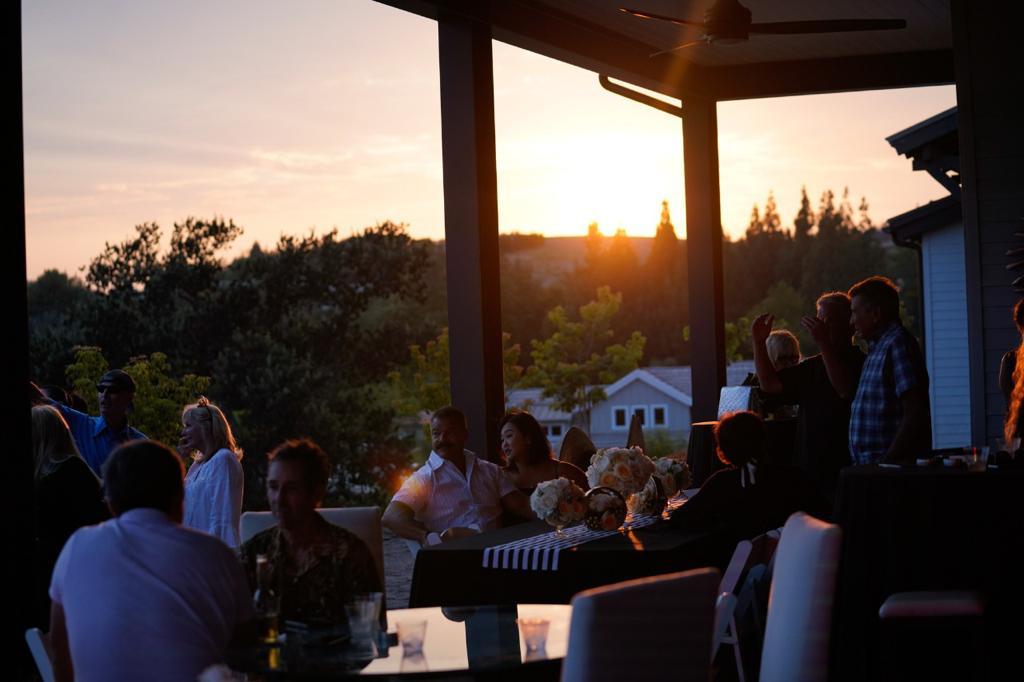 With its moss-draped oak trees, historic squares, and antebellum architecture, Savannah exudes southern charm and timeless elegance. The city's enchanting ambiance, paired with its rich history and warm hospitality, sets the stage for a truly unforgettable wedding experience. From historic mansions to riverside venues, Savannah offers a touch of old-world romance for couples seeking a destination wedding with a touch of southern flair.
#8 San Francisco, California
Famed for its iconic Golden Gate Bridge and eclectic neighborhoods, this location provides a captivating setting for your dream wedding. With its stunning coastal views, charming Victorian houses, and vibrant cultural scene, the city offers a blend of natural beauty and urban charm. From waterfront venues to rooftop gardens, San Francisco presents a range of options for couples to have their dream wedding.
#9 Outer Banks, North Carolina
If you're dreaming of a beach wedding with a touch of seclusion, the Outer Banks is the ideal destination in the USA. This chain of barrier islands offers pristine beaches, wild sand dunes, and picturesque lighthouses. With its laid-back atmosphere and natural beauty, the Outer Banks provides a serene backdrop for couples to exchange their vows and create lifelong memories.
#10 Santa Fe, New Mexico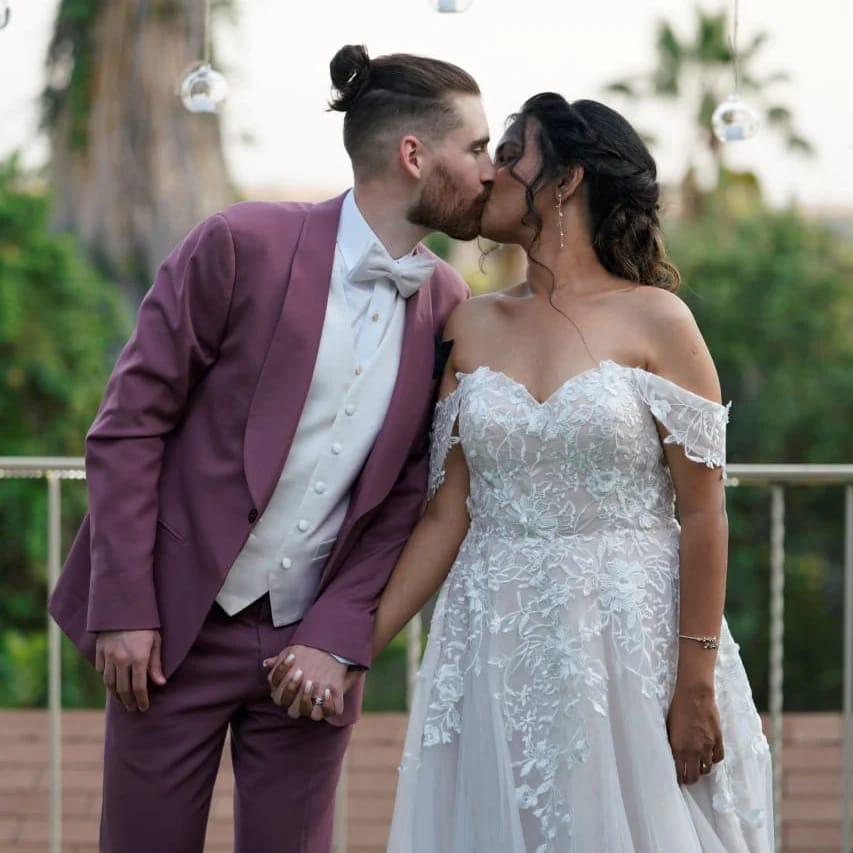 Known for its rich Native American and Spanish heritage, Santa Fe contains a distinctive blend of culture and natural beauty. With its adobe architecture, vibrant art scene, and breathtaking sunsets, this enchanting city offers a unique setting for a destination wedding. From historic chapels to outdoor courtyards, Santa Fe provides an array of venues that embrace the city's cultural charm.
The Los Angeles Videographers
When planning your dream destination wedding, don't overlook the importance of flying in a trusted and progressional videography and photography team who will go above and beyond to turn your wedding into timeless treasures that you can cherish for a lifetime.
That's where we, The Los Angeles Videographers come in. Our team of experienced professionals is specialized in capturing the essence of your special day, ensuring that every magical moment is beautifully immortalized.
With our experience in shooting destination weddings, we understand the challenges and nuances of shooting in unfamiliar locations, guaranteeing you with stunning visuals that reflect the essence of your chosen destination. Our photographers and videographers have an innate understanding of how to showcase the unique charm and ambiance of each different destination. With an eye for detail and a passion for storytelling, we can make your wedding day look truly extraordinary.
Contact us today to discuss how we can help to preserve the essence of your dream destination wedding.