Looking for the best Fall Community Event Ideas to celebrate this Autumn? Look no further!
As summer transitions to autumn, the air becomes crisper, and the world is painted in beautiful hues of red, orange, and gold. Fall is the perfect time to bring communities together, fostering a sense of unity and celebration; it's a golden opportunity to create lasting memories and strengthen community bonds.
The transition from warm days to cool evenings is not just a shift in weather, but a time for communities to write their stories of togetherness. In this article, The Los Angeles Videographers explore a collection of the most captivating fall community event ideas that celebrate the essence of the season. These 7 best fall community events will cater to a wide range of interests and bring people together in meaningful ways.
So, gather your friends and neighbors, and let the fall festivities begin!
Here are 7 Best Fall Community Event Ideas To Embrace this Season
1. Fall Festival Extravaganza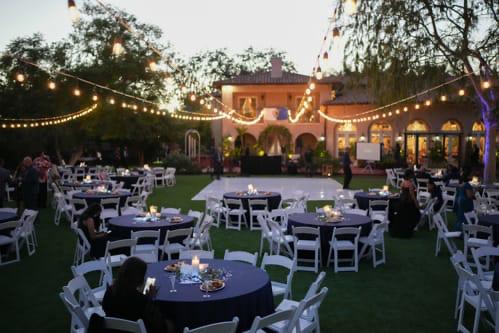 Kick off the season with a grand fall festival that encapsulates the spirit of the season. Arrange a day filled with pumpkin carving contests, hayrides, apple bobbing, and a variety of seasonal games. Set up booths serving delicious treats like caramel apples, hot cider, and pumpkin spice goodies. The festival is sure to draw in families and friends looking for a day of wholesome fun.
2. Art and Craft Fair
Gather local artisans and crafters for a community art and craft fair that showcases their fall-themed creations. From handmade decorations to seasonal artwork, this event offers a chance for residents to support local talent while discovering unique treasures to adorn their homes for the season.
3. Pumpkin Decorating Contest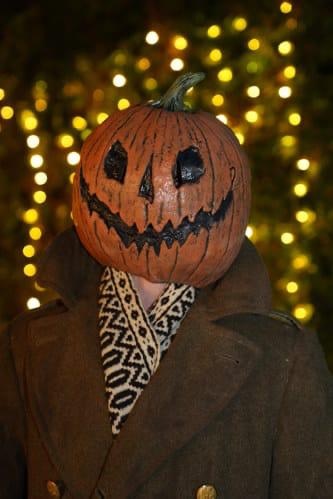 Unleash creativity by hosting a pumpkin decorating contest. Provide participants with pumpkins and a plethora of art supplies, allowing them to transform ordinary gourds into an imaginative work of art. Display the decorated pumpkins for the community to admire and vote on their favorites.
4. Fall Farmers Market Fiesta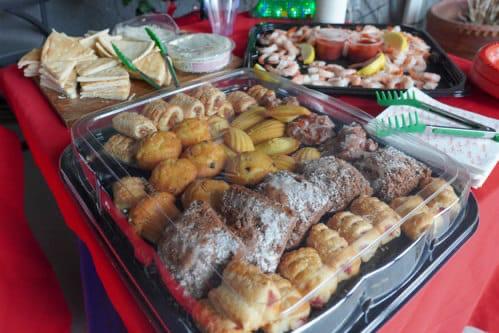 Collaborate with local farmers and vendors to host a special fall-themed farmers market. From fresh produce and baked goods to crafts and seasonal products, this event showcases the community's talents while offering residents a chance to stock up on seasonal delights. Whether it's handcrafted artisanal items or just-picked produce, the market will not only support local businesses but also foster a sense of unity as neighbors gather to share stories, recipes, and seasonal joys.
5. Haunted House Adventure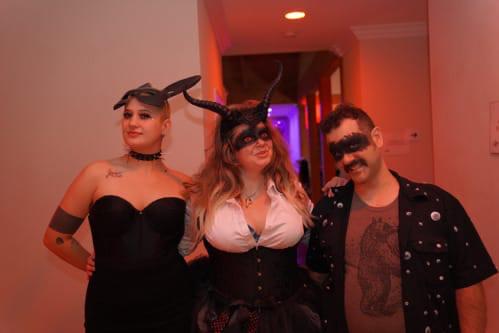 For those seeking a thrill and excitement, a community haunted house or haunted trail can provide a spooky experience. Enlist volunteers to dress in costumes and create eerie setups that will send shivers down their spines. This event is perfect for Halloween enthusiasts and offers a unique way to celebrate the season.
6. Fall Cleanup/ Beautification Day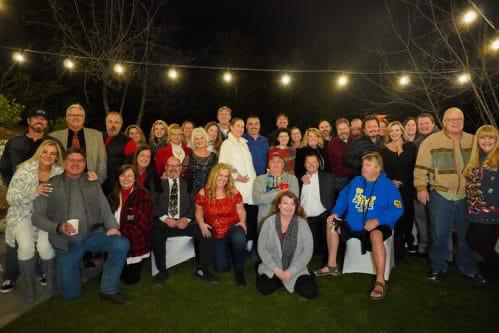 Plan community service with seasonal spirit by organizing a fall cleanup and beautification day. Volunteers can come together to clean up parks, streets, and public spaces while also planting fall flowers and decorating lamp posts with autumnal flair. This event will enhance community pride while also transforming the environment into a better place.
7. Charity Drive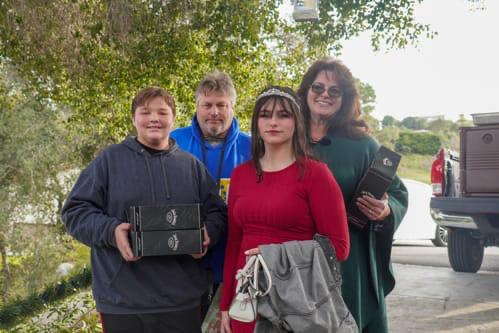 Embrace the spirit of giving by organizing a community-wide charity drive of collecting warm clothing, blankets, non-perishable food items, and other essentials for those in need during the colder months. This event fosters compassion and demonstrates love and care. The charity drive serves as a reminder that while fall may bring shorter days and cooler temperatures, it also invites the warmth of human kindness to shine. By participating in this charity event, each community member becomes a beacon of hope, illuminating the path toward a brighter, more inclusive future.
The Los Angeles Videographers
As much as choosing the right fall community event is important, it's also important to capture these memories.
The Los Angeles Videographers are a team of professional cameramen who have unique talent, technical expertise, and creative vision. We don't just capture photos and footage; we weave narratives that resonate with the emotions and experiences shared in your community.
By choosing The Los Angeles Videographers to capture your fall community event, you're investing in a partnership that values your community's spirit. Let us transform your captivating fall event into an everlasting capsule of memories that you'll proudly share for years to come. 
Contact us now to reserve your booking!