Are you in search of an exceptional videography service that offers affordable packages for your Indian wedding videography? Look no further!
We at The Los Angeles Videographers understand that your wedding day is a once-in-a-lifetime celebration, and preserving those cherished memories in a captivating and authentic manner is our utmost priority too.
Indian weddings are a spectacle of colors, traditions, and love, making them an unforgettable celebration of cultural grandeur. Capturing the essence of such a momentous occasion requires a unique blend of expertise and cultural understanding. To ensure that your Wedding Video becomes a timeless masterpiece, consider flying out The Los Angeles Videographers. Our seasoned professionals can bring passion, skill, and creativity that will elevate your Indian wedding to a cinematic experience.
Here are 6 compelling reasons why you should entrust The Los Angeles Videographers for Your Indian Wedding Videography
#1 Cinematic Storytelling Expertise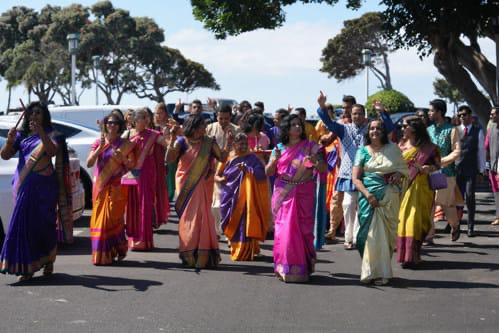 The Los Angeles Videographers are renowned for our exceptional storytelling ability. We approach Indian Wedding Videography with an artistic vision that will transform your special day into a compelling narrative. By combining our passion and expertise in cinematic techniques, our team can create a beautiful film that impresses not only the couple but also their friends and family.
#2 Cultural Sensitivity and Understanding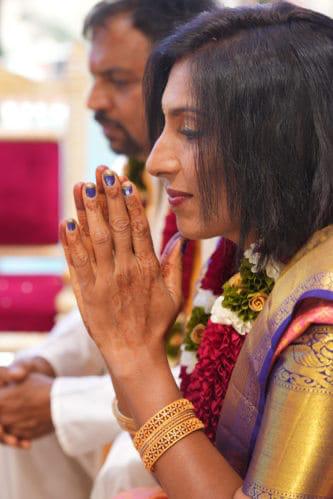 With a deep appreciation for diverse traditions and customs, The Los Angeles Videographers possess the expertise to capture the essence of your event with authenticity and respect. Whether it's an Indian wedding, a multicultural celebration, or any other culturally significant occasion, we take the time to immerse ourselves in the nuances of each tradition. Our knowledge and appreciation ensures that every moment is documented with care, preserving the cultural richness and emotional depth of your event. With immense experience in capturing many Indian Weddings, we can assure you that your Indian Wedding Video will authentically portray the beauty and meaning of the ceremony.
#3 Technical Expertise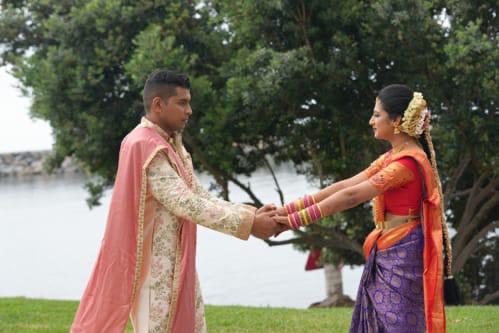 From high-quality camera equipment to skillful shooting techniques, we bring our technical excellence to the forefront of your Indian Wedding. Our team is adapted to capturing the vibrant colors, intricate details, and dynamic moments that make any Indian Wedding truly magical.
#4 Capturing Emotional Moments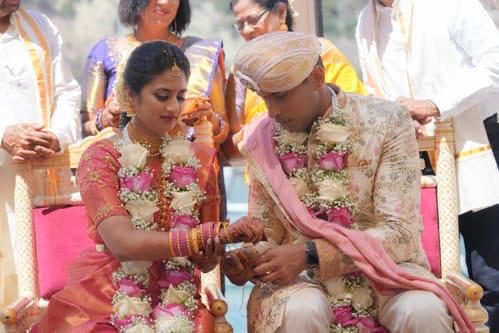 Our team at The Los Angeles Videographers takes immense pride in our ability to capture the deep emotional essence of Indian Weddings. We understand that these celebrations are not just events, they are a reflection of love and cherished traditions. With our keen eye for detail and a passion, we ensure that no heartfelt moment goes unnoticed.
From the teary-eyed embraces to the joyful laughter and dancing, we will capture the candid and spontaneous moments to add depth and authenticity to your wedding video. Our unobtrusive approach allows us to blend seamlessly into the event, ensuring that you and your loved ones can fully immerse yourselves in the celebration without feeling overly conscious of the camera. These genuine expressions of love and joy can make the wedding video a cherished keepsake for many many years to come.
#5 Artistic Vision and Creativity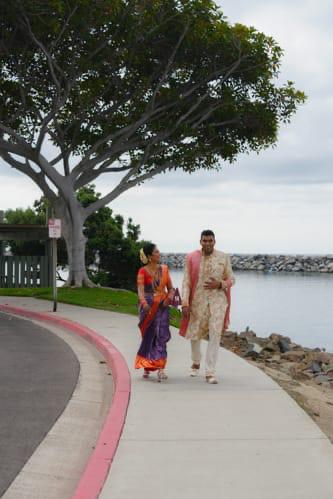 The work of The Los Angeles Videographers goes beyond merely documenting events; it is an artistic expression that captures the essence of your love story. Our creativity in framing shots, selecting music, and editing footage results in a wedding video that is both visually stunning and emotionally compelling.
#6 A Timeless Heirloom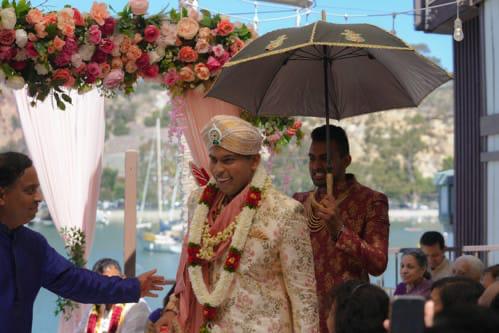 Your Indian Wedding Video created by The Los Angeles Videographers will become a cherished heirloom that preserves the love story and cultural heritage of the couple. As the years pass, your Wedding Video will remain as a timeless treasure, offering a glimpse into the emotions and celebrations of that unforgettable day. Our team will ensure that your wedding film withstands the test of time, becoming a cherished keepsake for generations to come.
Indian weddings are a mixture of cultural traditions, love, and joy, deserving to be preserved in all their grandeur. The decision to fly out The Los Angeles Videographers for your Indian Wedding Videography is a choice that brings you immense joy and satisfaction.
Contact us now to transform your love story into a romantic film that can be cherished and celebrated for a lifetime.