A courthouse wedding may not be the dream wedding you imagined as a child, but it can be a special and intimate ceremony too.
A wedding can be celebrated in the simplest of places and courthouse weddings have turned out to be an enchanting alternative, offering an intimate setting for couples to exchange vows and embark on a journey together.
While courthouse ceremonies are known for their simplicity and closeness, there are several tips and ideas that can help you make your courthouse wedding a truly memorable experience. In this article, The Los Angeles Videographers will explore various ways to add a personal touch and create a beautiful atmosphere to ensure that your courthouse wedding becomes a cherished memory.
#1 Personalize Your Vows and Exchange Rings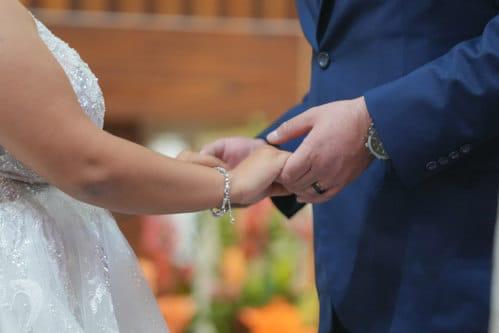 Although court weddings are usually brief, it doesn't mean you can't make the ceremony meaningful. Take your time to write heartfelt vows that reflect your love and commitment to each other. Share your promises, dreams, and future aspirations. Customizing your vows will add authenticity and meaning to your simple wedding ceremony.
Moreover, exchange rings as a symbol of your love and lifelong relationship. Consider sharing rings that are meaningful to both of you, whether they are heirlooms, custom-designed pieces, or ones with special engravings. This will make your courthouse wedding an unforgettable and treasured memory for you and your partner.
#2 Look in your Best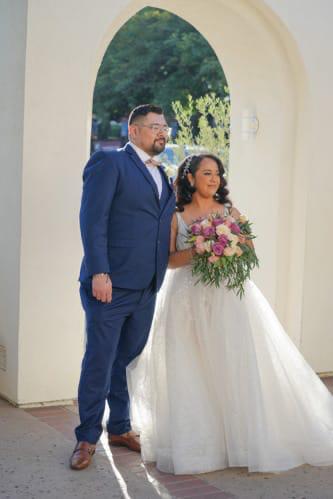 While court weddings don't require extravagant attire, it's still an opportunity to dress up and feel special on your big day. Choose an outfit that makes you feel confident and comfortable. Opt for a chic suit or a stylish dress that suits your personal style. You can also accessorize with meaningful jewelry or wear valuables that have sentimental value.
#3 Decorate the Courthouse Wedding Space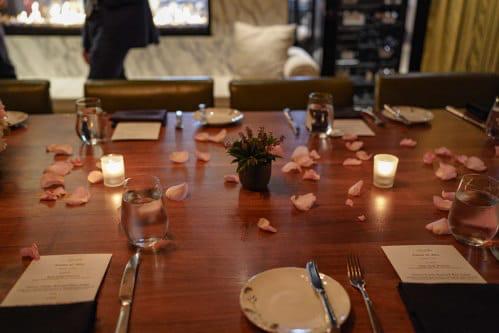 Enhance the ambiance of the courthouse by adding simple decorations that will reflect your style and love. Consider incorporating fresh flowers, string lights, and fabric draping to transform the space into a more romantic setting. Hang a personalized banner or a small backdrop behind the ceremonial area with a meaningful quote or phrase. Such small but thoughtful intentions can elevate the overall atmosphere and set the tone to profess your vows as well as to capture photographs and videos.
#4 Invite Close Family and Friends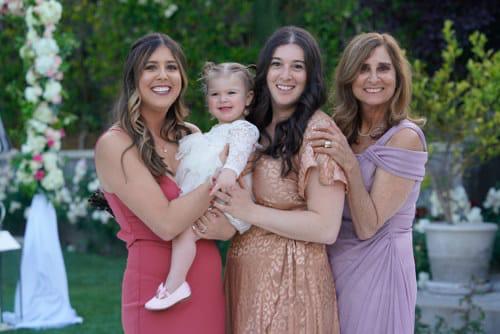 Since courthouse weddings are often intimate affairs, consider inviting a small group of close family and friends to witness your special ceremony. Their presence will add to the warmth and joy of the occasion. Sharing this moment with loved ones will reinforce the sense of family, love, and relationship on your wedding day.
#5 Plan a Special Celebration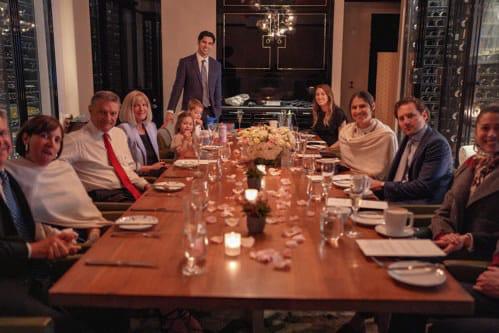 Even though the courthouse ceremony may be short, you need to plan it to be sweet. Consider hosting a reception after the ceremony, whether it's an intimate dinner at a favorite restaurant, a cocktail party at a local venue, or a picnic in a nearby park. You get the opportunity to celebrate your union and enjoy the company of your loved ones in a more relaxed setting. You can also incorporate personalized touches like a special cake, signature cocktails, and even personalized party favors to make the celebration unique and intimate.
#6 Hire Professional Cameramen
Capture the precious moments of your courthouse wedding by hiring professional photographers and/or videographers like us, The Los Angeles Videographers. We will ensure that every candid smile, tear, and exchanged glance is beautifully documented. Discuss your vision and preferences with the cameramen to capture the essence and exhilaration of your courthouse wedding. These records will become cherished memories that will never be forgotten.
The Los Angeles Videographers
A courthouse wedding can be an intimate and memorable way to start your journey together as a married couple. Make this special day a cherished memory by hiring a professional group of cameramen from the hearts of Hollywood. Collaborating with The Los Angeles Videographers can help you relax and enjoy your wedding day without worrying about anything. You can trust us to capture the candid moments, the joyous smiles, and the loving glances that make your courthouse wedding so special.
After the ceremony, you will have a collection of high-quality photos and videos that can be shared with your loved ones. These visual aids will allow you to relive the joy and beauty of your courthouse wedding, with intimate and exciting moments.
Contact The Los Angeles Videographers now, to make your courthouse wedding a magical and meaningful celebration of love.