The stress for Jewish families of planning a Bris or a Brit Milah begins from the moment the baby is born. Some families do the required preparations even before the birth of the child. Giving birth to a newborn baby is challenging enough without having to worry about the Bris ceremony, which needs to be scheduled on the eighth day after his birth. Due to the abundant event options, it may be overwhelming for Jewish families living in Los Angeles to plan and execute a devoted bris ceremony.
Therefore, the Los Angeles Videographers have put together some suggestions to avoid the hassle and provide your baby boy and family members with a memorable experience.
1) Select the Mohel ahead of time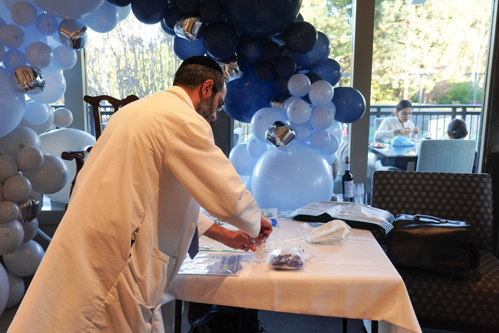 Rather than hustling to find the right Mohel after the baby is born, it's always wise to prepare in advance and select the Mohel ahead of time. While the actual day of the Bris cannot be planned unless it is a C-section, knowing the Mohel that you want to have your baby's Brit Milah is consequential.
It is preferable to make contact with the Mohel prior to the birth of your baby, even if you are still unsure of your child's gender. Make sure to let your Mohel know about any particular Brit Milah features you have in mind. Find out if the Mohel uses an anesthetic, what kind of instruments they use, and so on.
2) Set a convenient time for your ceremony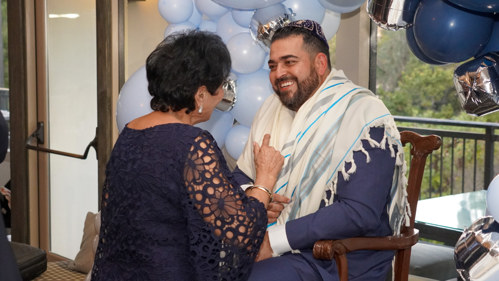 The Bris is traditionally held on the eighth day of the baby's life. While some Jewish people perform the ceremony in the morning, it can be performed at any time of day as long as it is before sunset. It's a fact that the Jewish day starts in the evening. Hence, for an instance, if your son was born on a Monday night, his Bris would be scheduled for the following Tuesday. The occasion must yet take place, even if the ceremony day falls on Shabbat or a holiday.
3) Choose an appropriate venue
This is a little trickier to do in advance, but most synagogues are able to accommodate the short notice of a Brit Milah. Common places to have your baby's bris ceremony could be in the backroom of a Kosher restaurant, or in your own house!
4) Invitations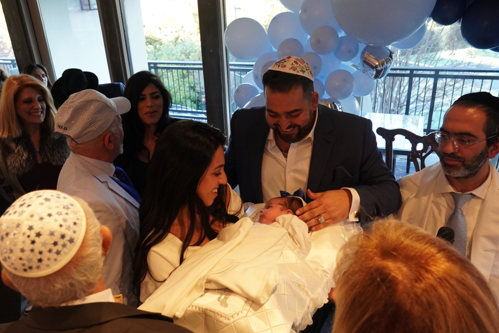 It is not customary to send out full-fledged invitations for a Bris ceremony. Some families simply make an announcement or send out evites. You can make a list of guests you'd like to have at your ceremony and collect their contact numbers or email addresses ahead of time. You can find a nice template online and message or mail them out once your beautiful baby boy is born.
5) Revealing the baby's name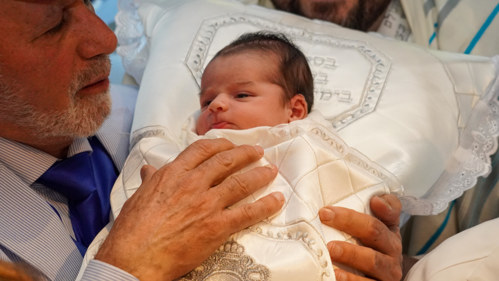 Many parents intend to keep their baby's name a secret until the baby's Bris. This is an interesting tradition. This actually gives more meaning and excitement to your ceremony. Although it can be really hard to keep your baby's name secret for eight long days, it can be extremely exciting to share your baby's name with your family and friends with the reason and meaning behind it. It also builds up the anticipation as everyone will be eagerly waiting for the Brie ceremony to find your baby's name.
An extra pointer from the Los Angeles Videographers to ensure a calm ceremony and beautiful captures: schedule the name reveal before the circumcision to avoid your baby crying during the reveal.
6) Arrange a celebratory meal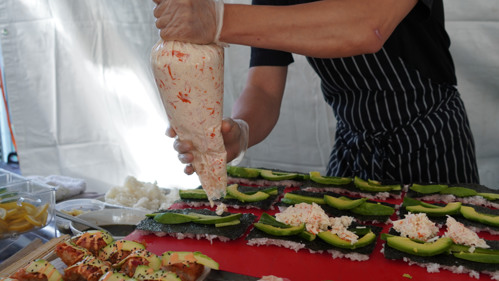 A celebratory meal, also known as the seudat mitzvah in Hebrew, is necessary for a Bris ceremony. This can range from something as simple as bagels and lox to something as elaborate as a multicourse meal. There are many Kosher caterers who can make platters tailored to the number of people at your celebration, and they are used to working on short notice too.
The Los Angeles Videographers
The Los Angeles Videographers is a diverse team of professionals who offer videography and photography services to all kinds of events.
We ensure that the important milestones of your baby are preserved to be witnessed when your baby is all grown up. With the highest quality and creative mindset, our experienced and knowledgeable team will assist you in recording and documenting your bris ceremony to perfection.
Contact the Los Angeles Videographers now to save a date for your Bris ceremony!