Summer has come and it's time to have your dream summer wedding. 
Summer is a cherished season for many couples to exchange their lifelong vows and celebrate their love. It is the ideal season for love and celebration with its brilliant colors, pleasant weather, and adventure. There are a ton of options when it comes to summer weddings to make your big day unforgettable. With an abundance of natural beauty, diverse landscapes, and cultural influences, different states offer different options. The Los Angeles Videographers have compiled a list of ideas that you can refer to for your summer wedding this year.
Here are some Epic Summer Wedding Ideas for Excellent Photographic and Cinematic Shoots in the USA
#1 Beach Wedding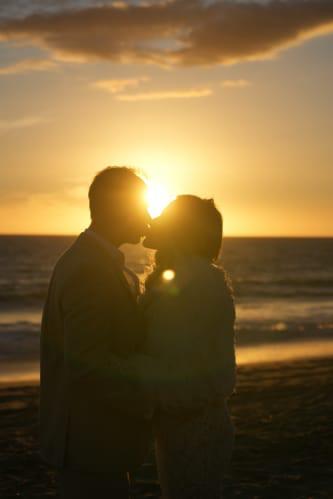 Summer is the ideal season for a dreamy beach wedding. Imagine exchanging your vows against the sound of crashing waves, with a breezy atmosphere and sand between your toes. The sun-kissed shores of the East Coast, such as Florida's stunning Gulf Coast or the idyllic beaches of California, provide the perfect backdrop for a romantic beach wedding. With the beach as your backdrop and the soft ocean air carrying your vows for eternity, capture the essence of your true love towards each other. From intimate ceremonies on secluded coves to grand celebrations in beachfront resorts, the possibilities for creating stunning photographic and cinematic shots are endless.
#2 Garden Wedding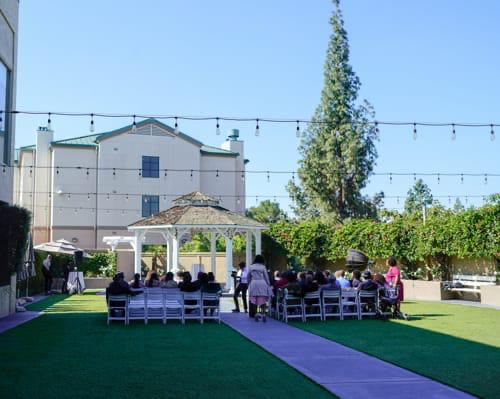 Lush gardens and blooming floral landscapes offer a great summer wedding idea for a romantic wedding filled with natural beauty. Enhance the enchanting atmosphere with fragrant blossoms in vibrant hues, whimsical fairy lights twinkling among the greenery, and elegant gazebos draped in delicate fabrics. Incorporate a nature-inspired color palette, with soft pastels or vibrant blooms, to create a captivating ambiance that will transport you and your guests to a world of romance and tranquility.
#3 Mountain Retreats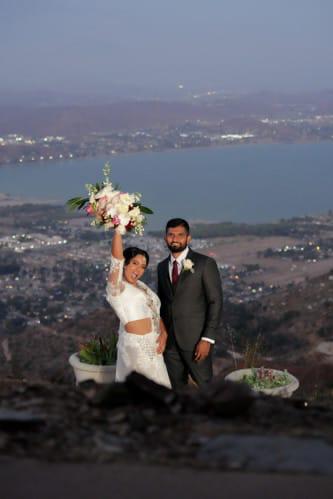 Escape to the cool mountains of the USA, such as Colorado, Vermont, or the Smoky Mountains, for a serene and picturesque wedding experience. You can go for a rustic theme that complements the surrounding natural beauty. This summer wedding idea can create an intimate and cozy atmosphere amidst the breathtaking scenery. Exchange your vows amidst the grandeur of nature, with panoramic views and cascading waterfalls. The breathtaking scenery will provide a stunning backdrop for your wedding photographs and videos, capturing the romance and serenity of the mountains.
#4 City Wedding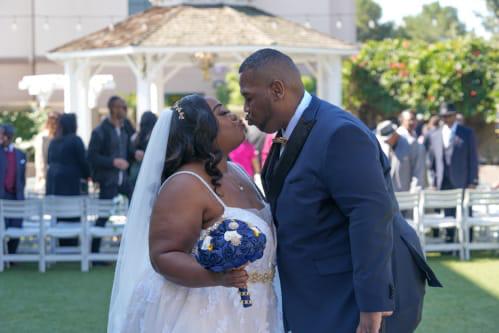 Embrace the modern and distinctive backdrop of an urban setting for your summer wedding, where the cityscape becomes a work of art. Consider exchanging your vows on a beautiful rooftop with a stunning view or having your reception in a trendy downtown loft. To create an atmosphere of elegance and urban charm, you may use modern and minimalist design with sleek lines, geometric forms, and metallic accents.
#5 Vineyard Romance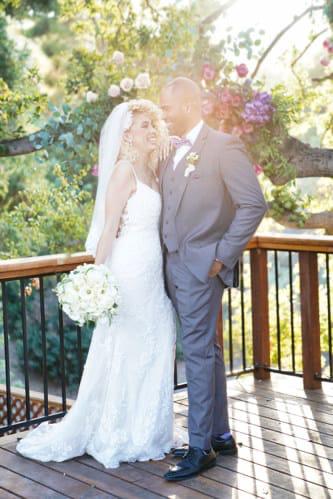 A vineyard wedding will allow you to experience the charm of the wine country. A lovely location for a summer wedding may be found among the rolling hills of Napa Valley in California or the lush vineyards of the Finger Lakes area in New York. To add to the attractiveness of the vineyard, decorate with wine barrels, grapevine accents, and clusters of grapes. Wine tastings and vineyard excursions may give your guests an added sense of refinement and fun.
#6 Cultural Extravaganza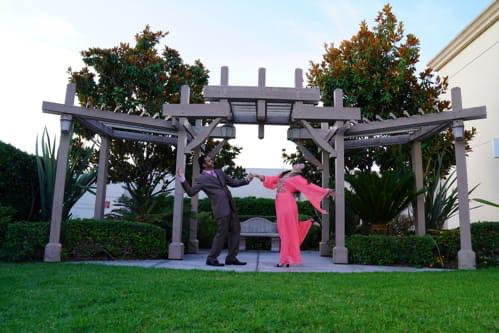 By adding features from different states or ethnic customs into your summer wedding, you may celebrate the cultural variety of the United States. Incorporating ethnic customs into your wedding celebration may produce a rich and unique experience for you and your guests, whether it's a bright Indian wedding in New Jersey, a classic Hawaiian luau in Hawaii, or a bustling Mexican fiesta in Texas.
#7 Rustic wedding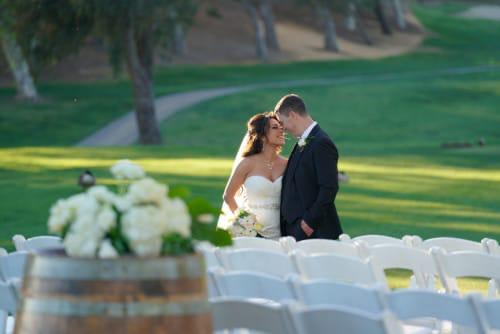 Celebrate the rustic beauty of the countryside with a wedding set in a barn, ranch, or farm. Create a warm and welcoming atmosphere that reflects the simplicity and charm of America. Whether you opt for a sunlit ceremony in a blooming meadow, a reception in a rustic barn adorned with twinkling lights, or an intimate gathering around a crackling bonfire under the starry sky, the rustic elegance of the countryside will provide a beautiful backdrop to capture the essence of love, warmth, and the beauty of nature.
The Los Angeles Videographers
To ensure that your summer wedding moments are flawlessly captured and transformed into stunning cinematic and photographic masterpieces, consider flying in an expert videography/ photography company from Hollywood.
The Los Angeles Videographers and our unparalleled skills have the power to elevate your wedding memories to a whole new level. You can fly us out to any proffered destination, and our team shall be ready to document every heartfelt moment at your joyous celebration. Let our expertise transport you to a world of enchantment, where your love story is preserved for ages to come. Let us bring the Hollywood touch to your glorious wedding and create a truly magical experience.
Contact The Los Angeles Videographers now to make your reservation!