The venue in the weddings in Los Angeles plays a major role on your special day, that is your dream wedding day. Planning, shortlisting and picking a perfect venue for your big day can be a tough task which is incredibly overwhelming. It is one of the main decisions you and your spouse must make when it comes to planning your big day. The Los Angeles Videographers believe that the first and foremost thing in picking an appropriate venue for your dream wedding in Los Angeles is contrasting between indoor weddings and outdoor weddings. The following are a few key points to consider when comparing between indoor and outdoor weddings in Los Angeles.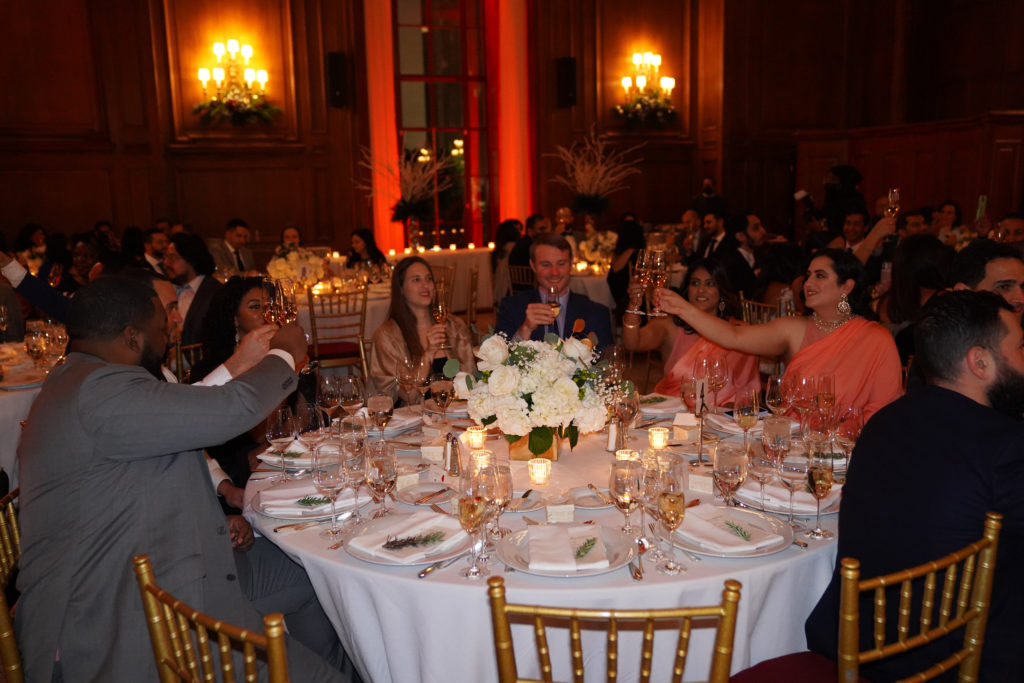 Pros of indoor weddings in Los Angeles
Having control 
The weather in Los Angeles is said to be somewhat unpredictable at times. Having an indoor wedding in Los Angeles will eliminate the risk of climate changes. Whether it is raining, snowing, or sunny outside, it will not affect and threaten your beautiful wedding at any means. 
Ability to be creative
Indoor banquet and reception halls offer many opportunities and preferences for you to highlight and perfect your wedding theme. You can choose whatever decorations, lightings, backdrops, overhangs as you wish to make your wedding a beautiful one. Indoor venues usually have all necessary amenities for each and every wedding need of you and your spouse including lighting setups, seating arrangements etc. You can plan and execute your wedding to perfection without worrying and focusing on the uncontrollable environmental factors. 
This can also work in favor of the Los Angeles Videographers to perfect the beautiful captures at your wedding. We could provide you and your guests with the most amazing wedding photos and videos with the help of your chosen decorations, backdrops, lighting and such in which you could treasure for a lifetime. 
Cons of indoor weddings in Los Angeles
1. Limited guest capacity 
Any banquet hall has a finite number of seating and space which is a major drawback of planning your wedding with unlimited guests. This would tempt you and your spouse to choose and pick a limited number of your family and friends making the non-invitees very much unsatisfied and uncomfortable. 
In addition, limited spacing can be chaotic and challenging for your photographer and videographer in Los Angeles to get the perfect captures at your wedding. As a videographer in Los Angeles, we would appreciate a fair amount of space in order to capture the best photos and videos using several angles and techniques, and provide you with high quality photography and videography products. 
2. Costly
Every enchanting and attractive thing comes with a price tag.  Wedding reception halls can be attractive and glamorous on the outside but it can be costly and expensive at the same time. You may try to perfect your wedding by picking a grand venue, fancy decorations, different lighting and such without happening to notice that you are overspending and losing money. 
Therefore, you and your spouse must be mindful and cautious about your wedding budget and expenses when planning an indoor wedding in Los Angeles. 
Pros of outdoor weddings in Los Angeles
1. Natural beauty and decorations 
A flowing river, landscape mountains, flower gardens, quaint creek will make a beautiful setting for your outdoor wedding in Los Angeles. You and your partner will be the center of attention amidst this eye-catching natural scenery. Additional decorations, backdrops, lightings and such will not be needed as the beauty of nature will do justice for your amazing wedding. This can help you to cut down the expenses and save some money as well. 
2. Spacious
Natural outdoor weddings have no boundaries when it comes to planning your wedding guest list. You and your spouse have the privilege to invite an unlimited number of guests and loved ones, especially family and friends without trying to limit yourself to a guest list. Also, you have the freedom to arrange your wedding furniture and decorations at your preference without being limited to a small space. 
The Los Angeles Videographers feel that there's nothing more convenient for a photographer or videographer in Los Angeles other than ample space to cover and capture your wedding to perfection. We are "armed" to provide you a great service at your lovely outdoor wedding in Los Angeles. 
Cons of outdoor weddings in Los Angeles
 Weather changes
The worst possible thing that could happen at an outdoor wedding in Los Angeles is being destroyed by rain, stormy winds, or even snow. Moreover, even too much sun and scorch heat can also make yourself and your guests uncomfortable and uneasy, changing the mood and ambiance of your wedding. 
The photographers and videographers also find it difficult and challenging to get good captures amidst the bad weather conditions. Muddy grounds, strong winds, unbearable heat can affect the quality and standard of your wedding photos and videos. Therefore, consider these consequences before planning an outdoor wedding in Los Angeles.
2. Inconveniences
Indoor weddings provide the convenience of restrooms, parking slots, and so on whereas, outdoor weddings can be inconvenient at times. You will have to rent tents and portable bathrooms based on the number of guests which can be costly. 
Despite the above mentioned facts, the decision of choosing between indoor and outdoor weddings is totally up to you and your spouse. Even though there are downsides in both indoor and outdoor weddings in Los Angeles, there are many steps to overcome them at your choice and convenience. Whether you and your spouse plan to have a wedding indoors or outdoors, the Los Angeles Videographers will always serve your wedding photography and videography needs. Call us or visit our website to capture quality photographs and videos of your beautiful day.