Trust The Los Angeles Videographers, LLC and tell your love story while we create memories that will last a lifetime.
Your court wedding is a momentous occasion, filled with love, joy, commitment, and the beginning of a beautiful journey together. Court weddings deserve to be cherished and celebrated just like traditional ceremonies. That's where we, The Los Angeles Videographers come into play. With our expertise and passion for capturing meaningful moments, we can transform your court wedding into a special love story, preserving the emotions, details, and memories of your big day.
Here are 5 ways how we do it!
#1 Visual Storytelling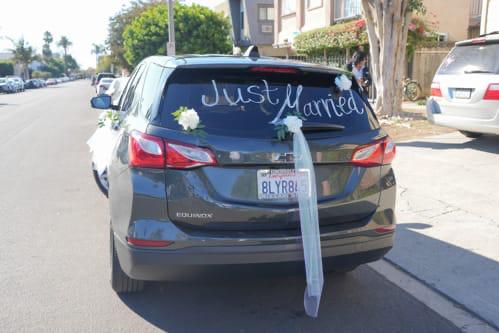 We understand the importance of visual storytelling and believe that every love story is unique and deserves to be told in a way that reflects your personality and relationship. Our skilled team of videographers and high-end equipment can bring the art of storytelling to life, creating a personalized cinematic experience at your court wedding. From heartfelt vows to the going away kiss, we will capture each and every detail with precision and creativity.
#2 Capturing the Intimacy and Emotion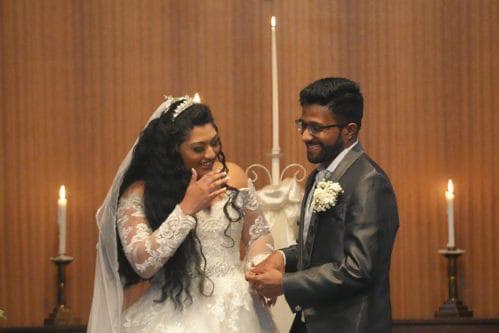 Court weddings offer a more intimate setting, allowing couples to focus on the true essence of their love and commitment. Our videographers excel in capturing genuine and tender moments that can make your court wedding unique and exceptional. We understand the importance of preserving the emotions and feelings on your special day, ensuring that every tear, smile, and excitement is captured with sensitivity and artistry. Our goal is to transport you back to those cherished moments and relive your wedding day over and over again.
#3 Attention to Detail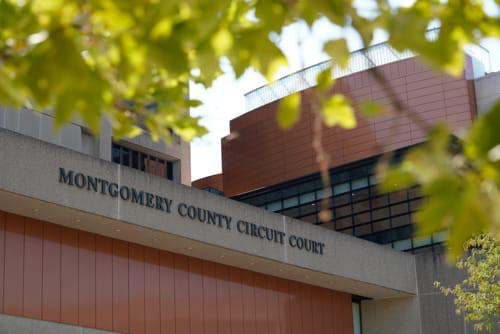 At the Los Angeles Videographers, we believe that every small detail matters. From the elegant courtroom setting to the personalized touches, we pay close attention in capturing the intricate details that can make your court wedding memorable and special. Whether it's the delicate lace on your dress, the precision of exchanging rings, or the tender glances shared between you and your partner, we carefully capture such tender and intricate elements to weave together a comprehensive and enchanting narrative of your love towards each other.
#4 Cinematic Editing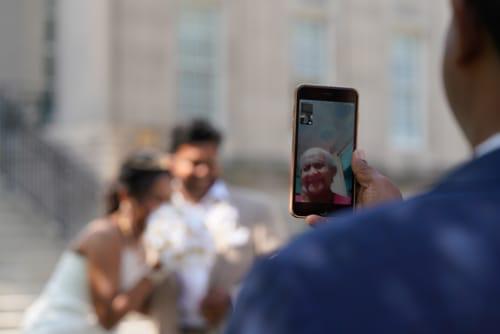 Our team is skilled in employing different cinematic techniques and styles to enhance the story of your special day. We utilize professional equipment, such as high-definition cameras and audio devices, to ensure the highest quality footage. In post-production, our editing team works diligently to craft a romantic film. From carefully selecting background music to precision editing, we will create a seamless and emotionally engaging cinematic masterpiece that truly reflects the essence of your special day.
#5 Cherishing Memories for a Lifetime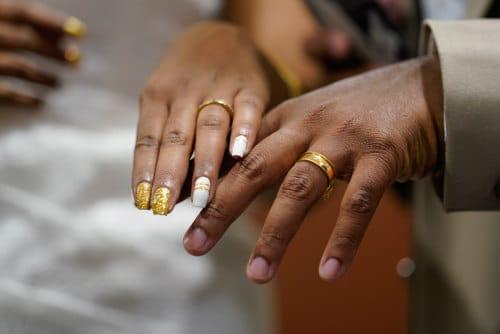 At Los Angeles Videographers, we believe that your court wedding is just the beginning of a beautiful journey together. Our purpose is to preserve your memories for a lifetime. When you watch your wedding video years from now, we want you to relive the emotions and joy of that day, transporting you back to those moments. Your court wedding is a significant milestone, and we strive to create a memorable keepsake that becomes a treasured family heirloom, passed down through generations, a testament to your enduring love story.
The Los Angeles Videographers can truly transform your wedding day into an extraordinary cinematic masterpiece that will make your court wedding unforgettable and special.
Contact us now to reserve your booking…