Congratulations, brides-to-be! Craft magical pre-wedding events that celebrate your unique love story! Get ready to embark on an enchanting journey filled with love, laughter, and unforgettable memories!
As the bride-to-be, you deserve heart-fluttering pre-wedding events that can be cherished and treasured forever. This comprehensive guide to planning stunning pre-wedding events is tailored exclusively for brides.
As you embark on this wedding adventure, let The Los Angeles Videographers help you craft spectacular events that reflect the bride's unique style and preferences.
Here's a guide to Planning Spectacular Pre-Wedding Events for our Lovely Bride
#1 Select the Type of Pre-Wedding Events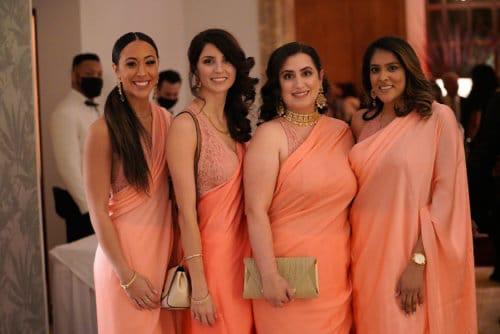 Pre-wedding events are an essential part of the whole wedding celebration, offering the opportunity to bond with their loved ones before the big day. Understanding different types of pre-wedding events empowers you to plan and personalize each celebration and make their journey of marriage truly unforgettable.
The most common pre-wedding events include bridal showers, where you're showered with love, gifts, and well wishes from family and friends. The bachelorette party is another unforgettable event of excitement and adventure. Whether it's a weekend getaway or a night in town, these parties are all about celebrating the bride's bachelorette days. Other pre-wedding events such as engagement parties and rehearsal dinners play an important role in bringing family and friends together, setting the stage for the wedding day's joyous festivities.
#2 Identifying the Ideal Celebrations & Bride's Personal Preferences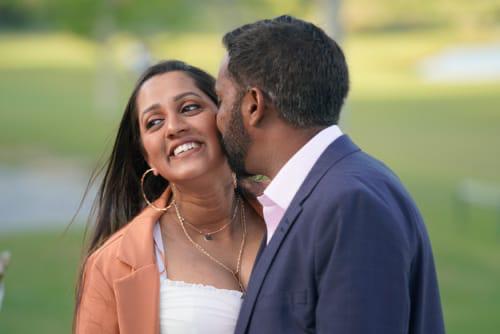 When it comes to planning pre-wedding events, one size does not fit all. Take the time to identify your ideal celebrations based on the Bride's personality, interests, and preferences. Whether you envision a sophisticated bridal shower with intimate tea parties or a thrilling bachelorette weekend in a picturesque destination, consider what brings joy and aligns with the Bride's desires to create a memorable experience that reflects her unique love story.
#3 Personalizing the details of Pre-Wedding Events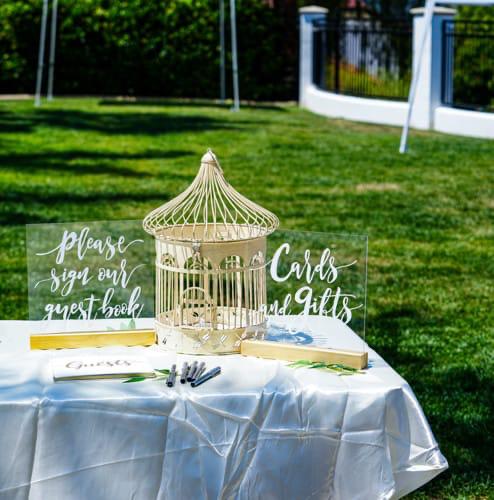 Selecting a theme for your pre-wedding events is a wonderful opportunity to infuse the bride's personality and love story into the celebrations. Whether you opt for a vintage-inspired bridal shower, a tropical bachelorette party, or a whimsical garden engagement soirée, the theme sets the tone and creates a cohesive atmosphere for each event. From decor and floral arrangements to invitations and favors, every detail can reflect a specific theme.
Whether it's incorporating Bride's favorite colors, symbols, or shared memories, personalization adds a heartfelt touch to the celebrations, making guests feel even more comfortable and connected. Consider the Bride's interests, hobbies, and shared experiences with her partner to brainstorm creative and meaningful themes. A well-chosen theme will set the stage for unforgettable pre-wedding events that leave a lasting impression.
#4 Attire and Style for Each Occasion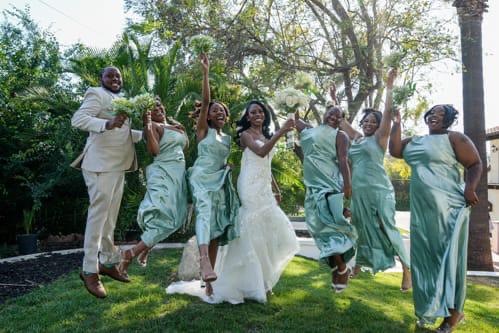 Selecting the perfect bridal attire for each pre-wedding event is a delightful part of the wedding journey. Consider the unique ambiance and theme of each celebration when choosing the outfits. For an elegant bridal shower, opt for a chic cocktail dress or a sophisticated midi gown that exudes grace and charm. For the bachelorette party, embrace your inner fashionista with a stylish and trendy ensemble that matches the party's vibe. As for the engagement party, a stunning cocktail dress or a flowy maxi dress will effortlessly capture the spirit of the occasion.
Complement the chosen bridal attire with hair and makeup that enhances the Bride's natural beauty and style. Coordinate hairstyles differently with each event, opting for a classic updo, loose waves, or a bohemian braid, depending on the atmosphere. Similarly, your makeup choices can range from soft and radiant to bold and glamorous. Don't hesitate to consult with professional stylists to achieve the Bride's perfect look for each pre-wedding celebration.
#5 Pre-Wedding Self-Care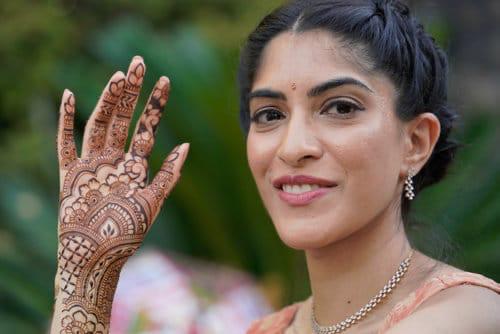 Amidst the excitement of pre-wedding planning, it's essential to prioritize stress management to ensure a joyful and relaxed experience. Plan activities that will help the bride and company to stay calm and centered, such as yoga, meditation, or taking leisurely walks in nature. Delegate tasks to trusted friends and family, allowing you to focus on self-care and maintain a clear mind. Remember to communicate openly and provide emotional support to your Bride during this busy and stressful time.
Ensure that the Bride gets enough rest and rejuvenation to prepare for the big day. Adequate sleep and self-pampering rituals, like spa treatments or bubble baths, also helps feel refreshed and energized. Motivate the bride to take breaks from wedding planning to indulge in hobbies or spend quality time with loved ones. Make sure you and your bride embrace this time as an opportunity to cherish and cultivate a calm, happy mindset, making the journey to her wedding day a truly blissful one.
#6 Capture the Precious Moments with The Los Angeles Videographers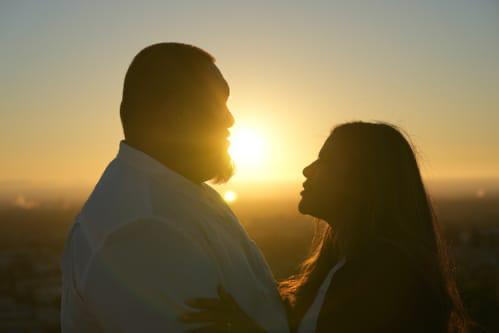 Capturing precious and intimate moments is an art that requires a skilled and passionate eye. If you want to relive the magic of your pre-wedding events for a lifetime, look no further than The Los Angeles Videographers.
Our team of talented videographers and photographers specializes in creating epic cinematic masterpieces that beautifully capture the essence of your celebrations. With an unparalleled dedication to storytelling and attention to detail, we ensure that every candid smile, heartfelt embrace, and joyous dance is preserved in all its splendor.
Trust us to craft a personalized and heartfelt video that will take you back to your pre-wedding timeline, evoking the same emotions and excitement that filled the air during your pre-wedding events. Make your memories truly unforgettable with The Los Angeles Videographers, where we turn your special moments into timeless treasures.
Contact us now to reserve your booking!